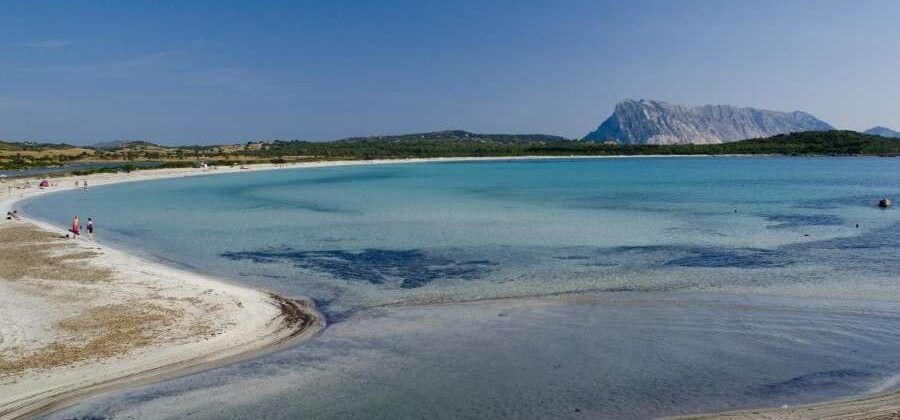 On the top ten of the TripAdvisor travelers choice awards, they represent a beautiful sight of nature do not be missed!
Lu Impostu
The beach that you can reach more easily from our exclusive and prestigious villas is Lu Impostu, a few minutes drive away. The name Lu Impostu in local language (Gallurase), means the place where you gather things. In ancient times in fact it was a strategic point for concealed trades and was better known as Porto Brandinchi
If you decide to get there by car, you will need to follow the signs to the village of Puntaldia but instead of turning right, you will need to go straight. Here in front of you, crystal clear waters and white sand. After parking your car you can have breakfast in the bar/restaurant located opposite the beach.
After crossing the small ford, you will arrive at the beach and you can rent umbrellas and sun beds in the beach resorts or have a drink at the bars.
Lu Impostu bordered on the north side with Cala Brandinchi beach, one of the most beautiful beaches in the area, which is very similar in natural characteristics.
Your services on the beach:
bar
restaurant
beach resorts
free parking / play and display parking
If you don't have a means of transport and want to move autonomously, the San Teodoro Beach Bus will take you to the most beautiful beaches of the area. For information visit the website by clicking here.
Contact the agency for more information about transfers, We can satisfy every request!!!