The interior rooms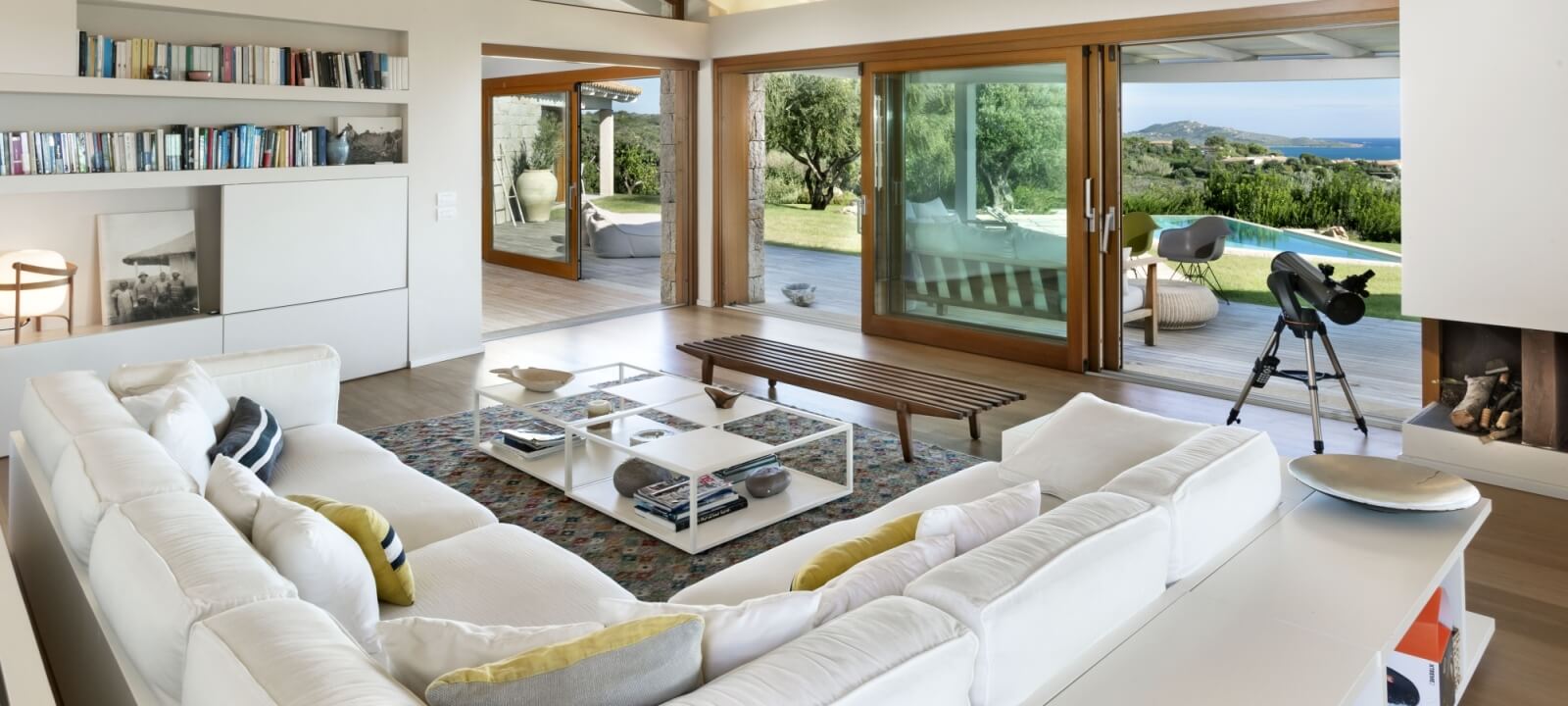 The main entrance opens onto the spacious and fully equipped kitchen, with two cooktops, one in the middle of the room, the other wall-mounted.
Following on from the kitchen is the dining room, which is spacious and bright and is equipped with a table with chairs and benches and a TV area with sofas and armchairs further back. This large room overlooks the pool area and the lawn to the right and an internal courtyard to the left that leads to the other blocks of the house.
Further on is another sitting area that leads to the master sleeping area.
The sleeping area here consists of a quadruple room, a twin room and a double room, all with private bathrooms.
From the glass doors in the living area, you can access the inner courtyard overlooked by the second block, which comprises a mini-apartment with a double bedroom, a small kitchen and a bathroom.
Another door in the second block leads to a sitting area with a big screen and a large sofa, with a bathroom.
To the left, a third door opens onto the storage room and shed.
Steps lead up to the upper level of this second block, where there is a further detached mini-apartment with a double bedroom, a small kitchen with pantry and a bathroom. Inside, steps lead to another double room with its own private bathroom.
The top level consists of a very spacious double bedroom and an open-plan bathroom separated by a wooden wall. The highlight is definitely the spacious and super-equipped shower. This room is also equipped with an external shower accessible from inside the bathroom.