The interior rooms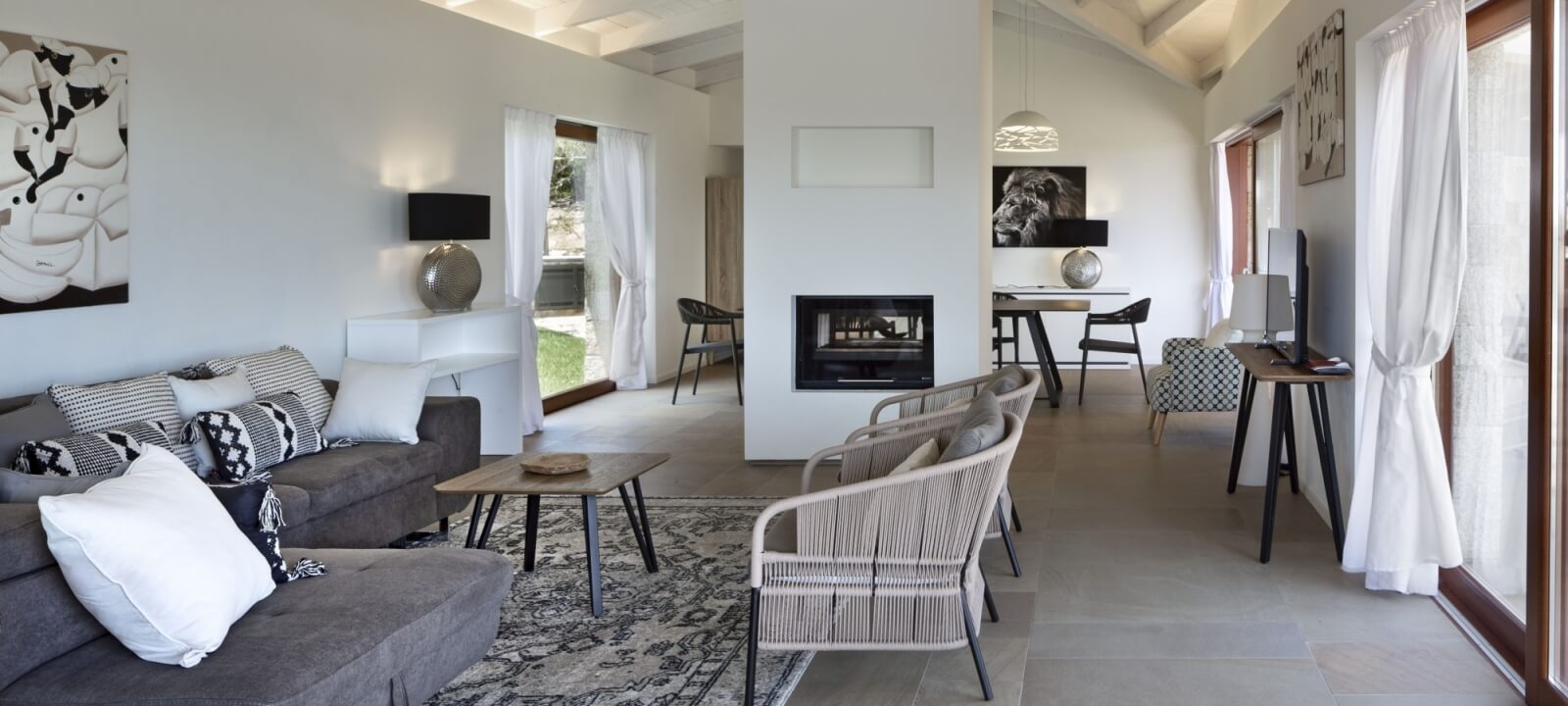 The footpath of about 20 metres just after the entrance, paved with granite set into the lawn, leads to the first part of the villa, which comprises two bedrooms with ensuite bathrooms. The walls of the bedrooms and bathrooms are a light colour, notably a soft, subtle grey, which nicely complements the furnishings and curtains, which are also light but tend more towards white. The two rooms communicate internally through a small corridor, which on the left leads to two large utility rooms, one used as a laundry and ironing room, the other as a storage room. To the right of the corridor connecting the two bedrooms, a glass door leads to two further bedrooms, one double and the other single; both rooms have ensuite bathrooms.
Also through the glass door, a staircase leads to the upper ground floor patio, with views of the pool and Lu Impostu beach. At the top of the staircase, on the right, a glass and wood door leads to the master bedroom of about 30 sqm, equipped with an ensuite bathroom and a veranda overlooking the sea. Adjacent to the master room is another double bedroom, also with an ensuite bathroom and a sliding door with direct access to the lawn.
To the right of the patio, looking out over the sea and the pool, is the living area, consisting of a bright living room with sliding glass doors on three sides of the room, whose white curtains are fanned by the gentle breeze coming in from the sea, giving a feeling of freshness. The kitchen-diner has an island in the centre and is equipped with all the appliances that a modern kitchen requires.