The interior rooms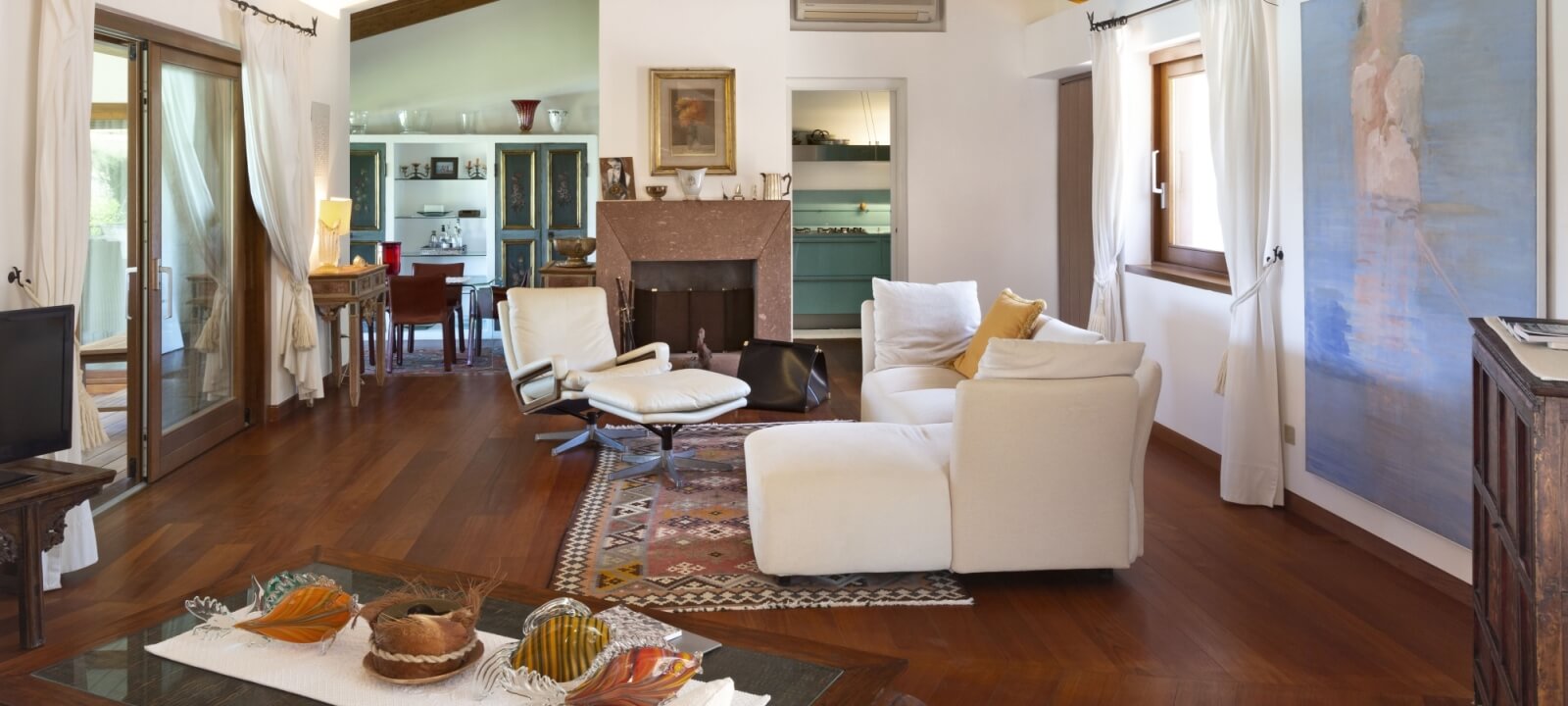 A large sliding glass door opens into a large patio, furnished with a comfortable outdoor lounge overlooking the pool and the sea. To the right of the patio, the large living room with two large windows, which lend brightness to the rooms, leads to the fully equipped kitchen.
To the left of the patio, a wooden door leads to the master bedroom, equipped with ensuite bathroom and dressing room; there is direct access from the bedroom to the veranda and the part of the garden that leads to the pool.
The second building, a few metres behind the main building, is built on two levels – ground floor and basement – and comprises 4 bedrooms, all with ensuite bathrooms. There is parquet flooring throughout the villa's interior and each room has private access to the garden. There is air conditioning in all the rooms.
Villa Elicriso is equipped with a home automation system, which allows you to control the villa's external and internal lighting, as well as to regulate, including switching on and off, the air conditioning system in all the rooms of the house. This device also enables you to open and close the internal doors remotely, from your smartphone.
Another service that the villa provides is video surveillance, both for indoor and outdoor areas, which also managed via home automation and remotely from your smartphone; this latter service can be deactivated at the guest's request for privacy reasons, as the property has continuous access to the cameras.