The interior rooms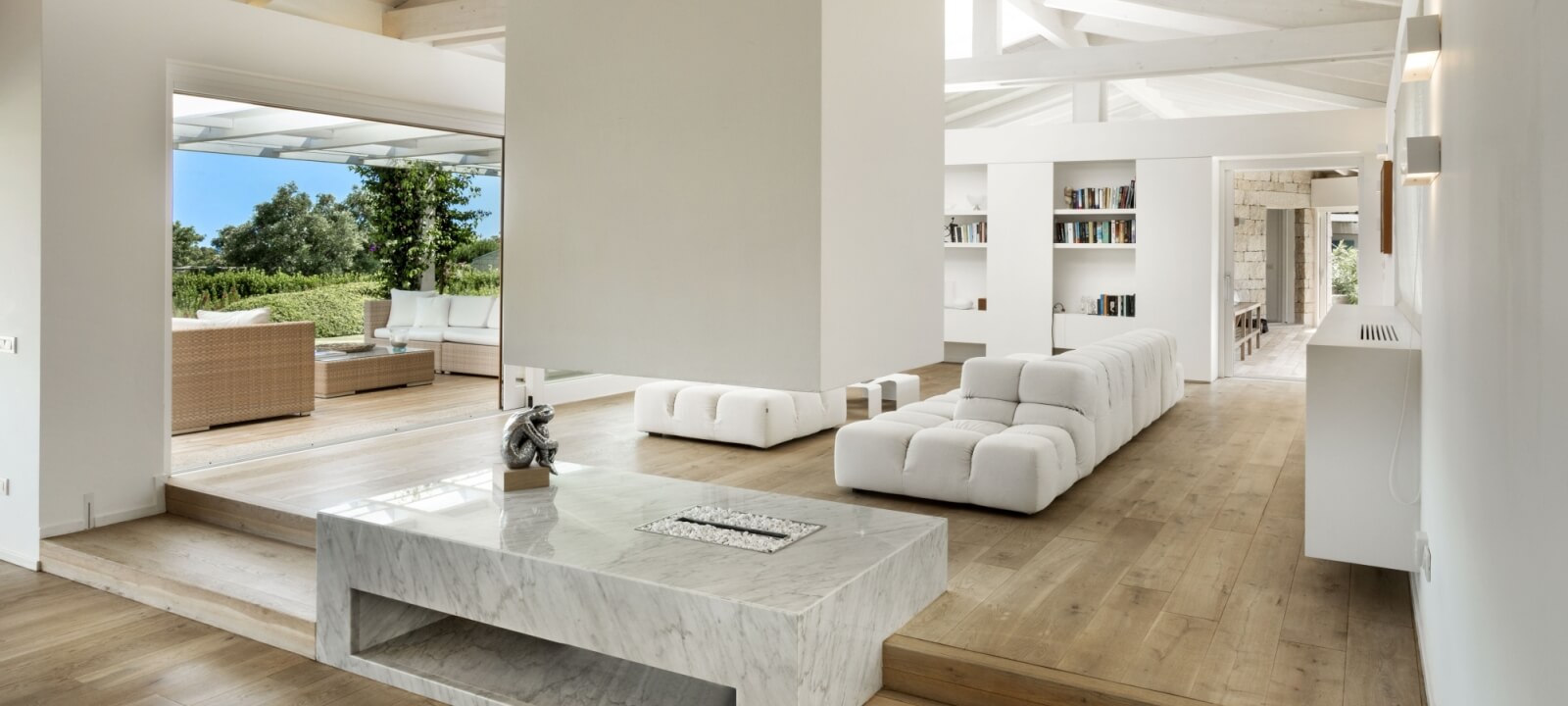 The pedestrian entrance, via a small path of around 15 metres, leads to the villa, which extends into the plot in a single building, but divided into two levels – ground floor and basement – the latter completely above ground.
The footpath ends at the steps leading up to the interior patio, which divides two large areas: on the left of the patio a large window with sliding doors leads to the large living area, which is very bright and features a comfortable, spacious white sofa in the centre of the room, from which you can enjoy the beautiful sea view through the sliding doors that overlook the veranda. The white curtains on the windows add even more brightness to the living room, further enhanced by the exposed ceiling beams, which are also white.
The living room leads to the large kitchen, which is fully equipped, pure white and features a central table; the fitness area, also overlooking the veranda and the sea, is accessible both from the outside and from the living room. All the rooms in the living area are served by a single bathroom.
To the right of the patio, there is access to the sleeping area on the ground floor, with three bedrooms and two bathrooms; the bedroom furniture is light-coloured, as are the curtains on the windows, again to lend light and brightness to the rooms. As on the opposite side, the rooms on this side of the villa have a sea view and private access to the veranda. From the veranda, immediately after the patio, a series of granite steps lead to the lower level, which contains four bedrooms with ensuite bathrooms, three of which are on the left side looking out to the sea and one on the right.
Finally, just before the entrance to the patio, a small granite staircase leads to another basement, where the laundry room and bathroom are located, as well as the room reserved for staff.