The interior rooms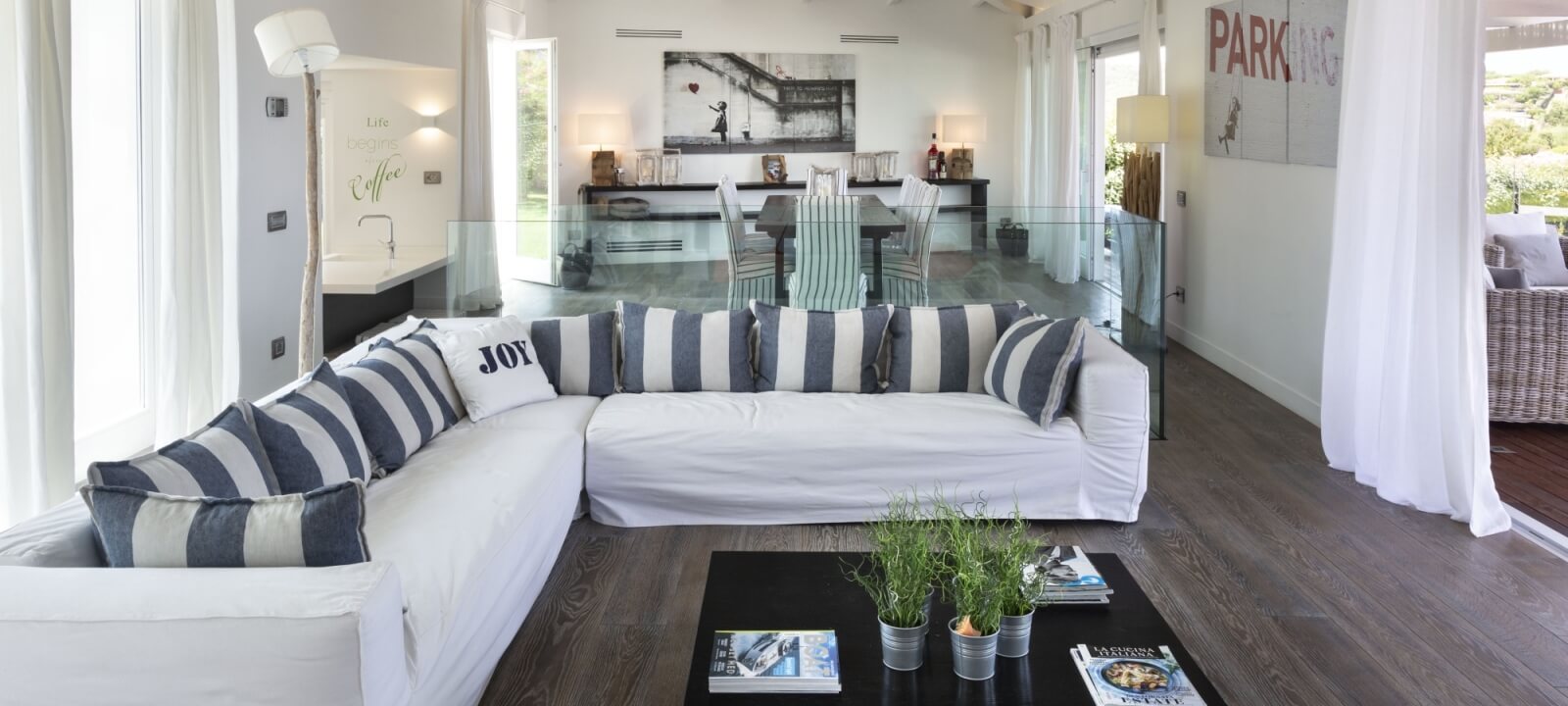 The villa, which can accommodate up to 14 people, features on the first floor a spacious open-plan living room with dining area and modern kitchen, a bathroom, a master bedroom and a second double bedroom.
On the lower floor, the remaining sleeping area consists of three more double rooms, a twin room, as well as utility rooms and the service area, which has an additional double room for staff, flanked by a recreational space for children.
The main rooms are furnished in a minimalist style, modern and consistent with the concept of the property, all equipped with flat-screen colour TVs, air conditioning, Wi-Fi, private bathrooms and large white wardrobes.
The master bedroom, located on the upper floor in the outermost peninsular block, enjoys a stunning sea view, and includes a single bed for families with children. Its ensuite bathroom consists of two sections, making it more practical for the occupants. The room can be reached from the veranda on the upper floor either via the living area or via the stairs from the front garden and the rear courtyard.
Built according to an original and creative architectural design, the villa is tastefully furnished with the utmost attention to functionality and comfort.